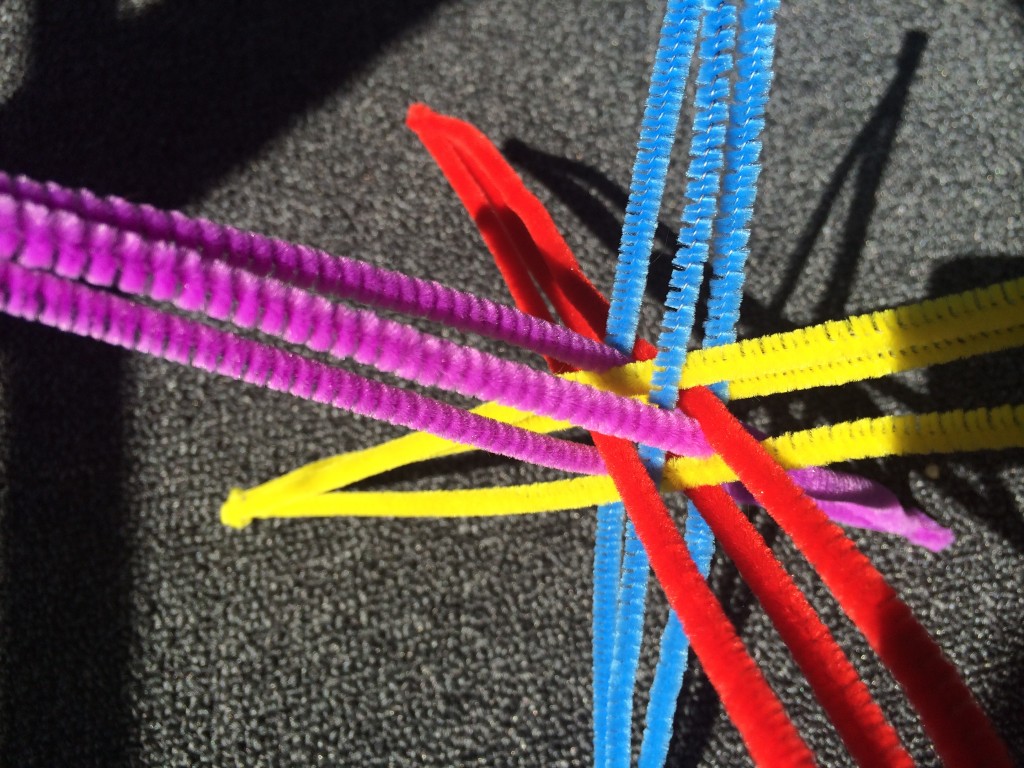 Continuing on the theme of creating mathematical art from everyday materials, this week we explore pipe cleaner creations. While pipe cleaners were originally developed to clean pipes and are even still regularly used for this functionality, I have pretty much only seen the colorful varieties sold as a craft supplies.
I can't really claim to be a master of mathematical pipe cleaner sculpting. That award must surely go to Trevor and Ryan Oakes whose hyperbolic masterpieces are currently on exhibit the Museum of Mathematics in NYC.
Indeed, pipe cleaners are such a ubiquitous crafting supply that I'm sure nearly every mathematical artist has doodled with them a bit. George Hart has a lovely page about creating woven pipe cleaner spheres. And, indeed, pipe cleaners are fantastic for adding instant stiffness to knot and weaving structures that would otherwise just look like a tangle of thread. The Borromean rings and a 3-strand round braid are both Brunnian links, and pipe cleaners have the stiffness and flexibility to make this easy to identify.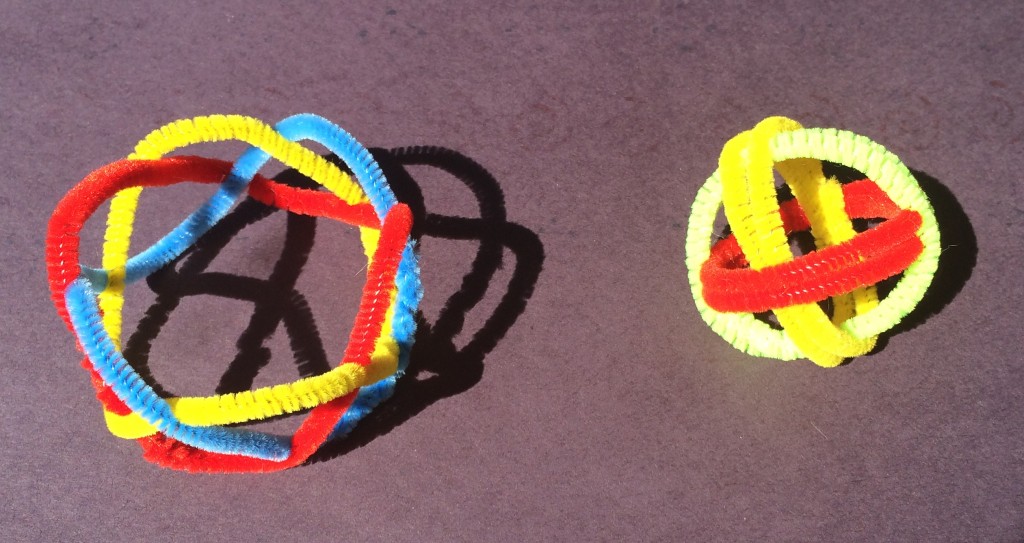 Colorful pipecleaners also let you create pretty geometric star sculptures. This 4-axis star is a make-at-home version of the stars developed by John Kostick and, independently, Akio Huzime. This star has 8 points and octahedral symmetry. As you can see from John and Akio's websites, many other stars based on other symmetries are possible. If you too have a plethora of pipe cleaners, you might consider trying to create some of them yourself.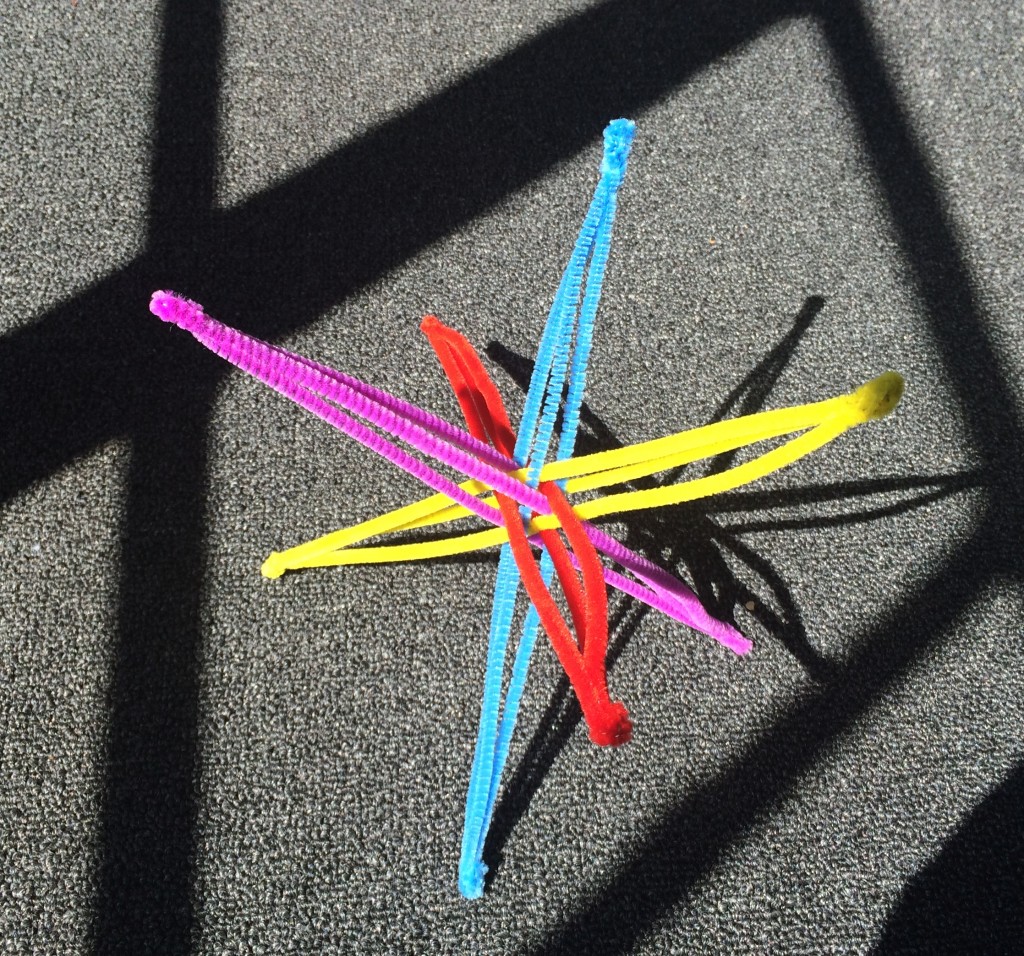 Finally, on an entirely non-mathematical note: Bunny!!!