I spent the last week in Tokyo, Japan attending the 6th meeting on Origami, Science, Math, and Education (6OSME).
6OSME is an amazing gathering of researchers from all of the many disciplines relating to origami (computer science, mathematics, engineering, architecture, etc.), as well as serious origami artists. If you've ever doubted the validity of origami as a serious research discipline, then hearing a few talks here will surely change your mind. And if you think of origami as paper cranes made from a single folded square with no cuts, then the topics of these presentations might surprise you. There were way too many presentations for me to cover all of them, but here are a few of the topics that were covered to give you a sense of the breadth of origami research.
On the industrial engineering side, Gregory Epps kicked off the convention with a plenary talk on "Industrial Robotic Origami", or the production of curved, folded metal by robots. Robots folding metal. 'nuff said.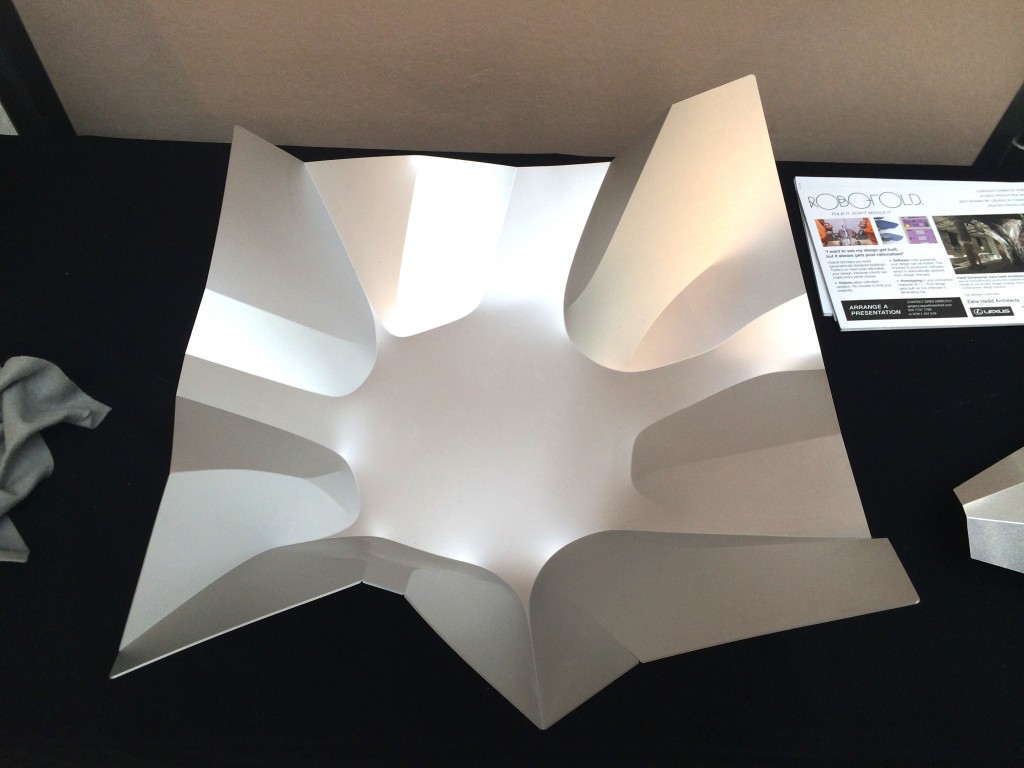 Mathematicians like to imagine that the world is made up of "ideal" paper, which is entirely rigid, bends only at fold lines and has no stretch. It's also infinitely thin, of course. In this theoretical world, it turns out that you cannot squash paper polyhedra flat. You might have trouble achieving this world in practice, though – most paper is actually a bit stretchy. Abel, Connelly, Demaine, Demaine, Hull, Lubiw, and Tachi showed that by adding small slits it is possible to fold polyhedra flat in their work on "Rigid Flattening of Polyhedra with Slits".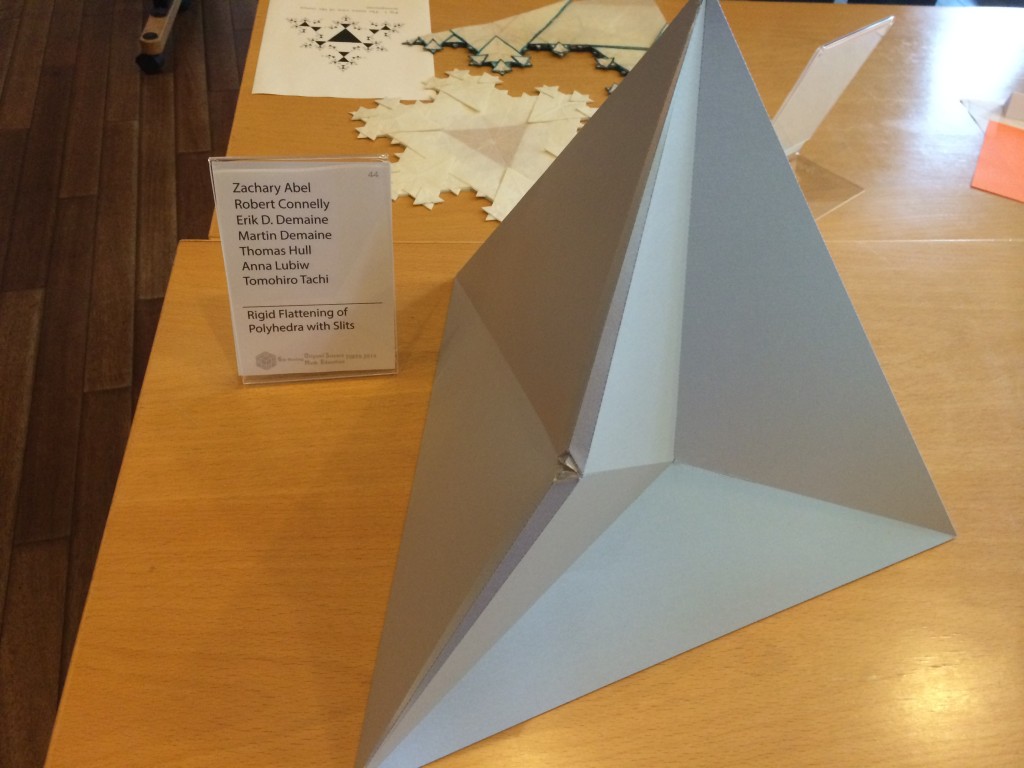 Most people don't think of origami as involving cuts, but 6OSME actually had an entire session devoted to "pop-up" techniques. Yoshinobu Miyamoto showed off some impressively tall and sturdy structures made from single sheets in his presentation on "Rotational erection system (RES): origami extended with cuts". The tallest one that he demonstrated looked to be about 4 feet tall, and it seemed clear that they could get way bigger with the correct materials.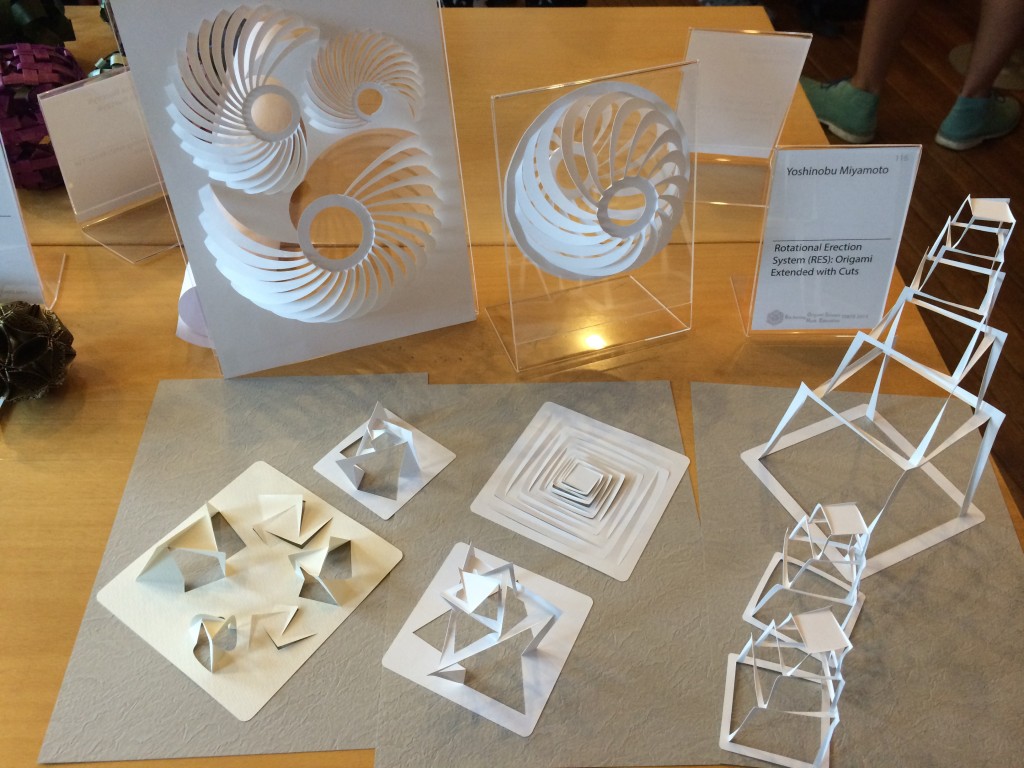 Chris Itoh managed to pull the biological sciences into the conference with his talk on "The elusive technique of folding anatomical subjects".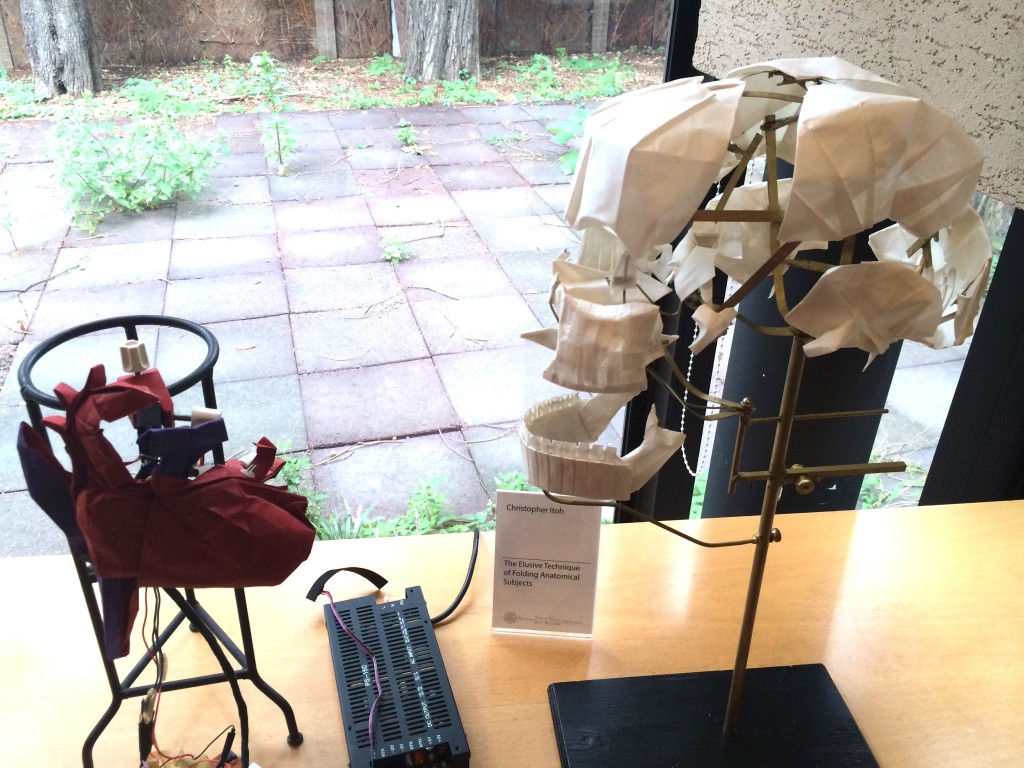 This talk on "Curved-folding convex polyhedra through smoothing" was from a highly architectural point of view. Suryansh Chandra, Shajay Bhooshan, and Mustafa El Sayed work in the research branch of an architectural firm, where they developed this technique so as to be able to create cool, "real-world" structures.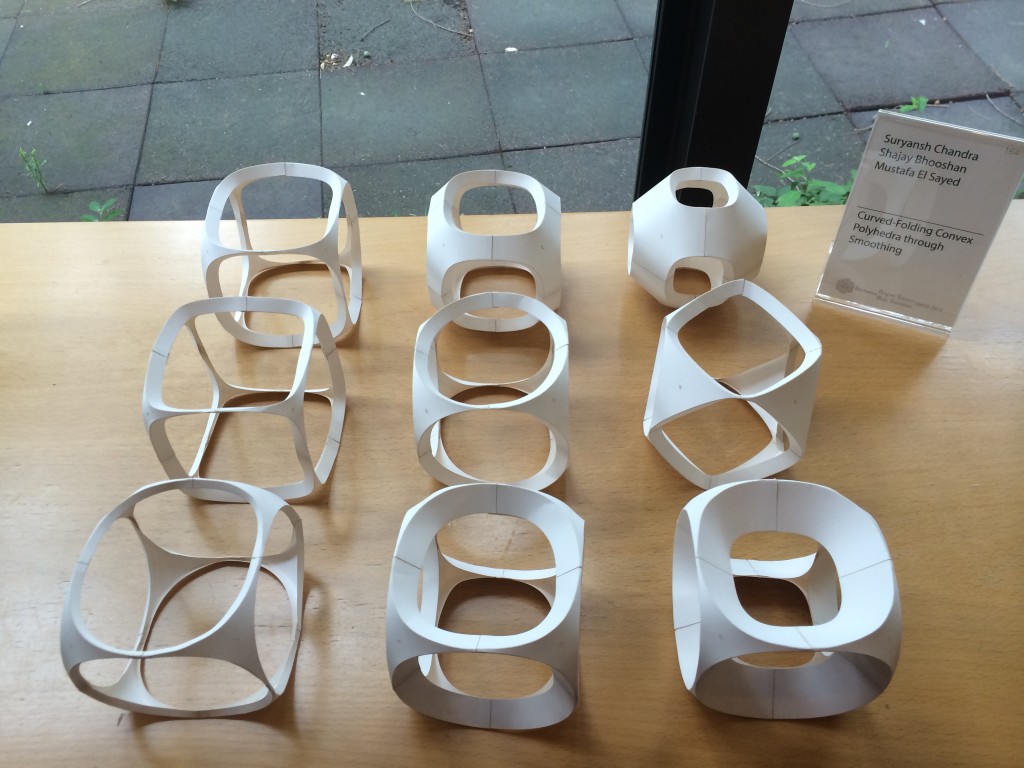 My own work was presented in the "modulars" session on origami made from multiple sheets of paper. I spoke on my star polyhedra series and the design process that I use to create these highly mathematical models.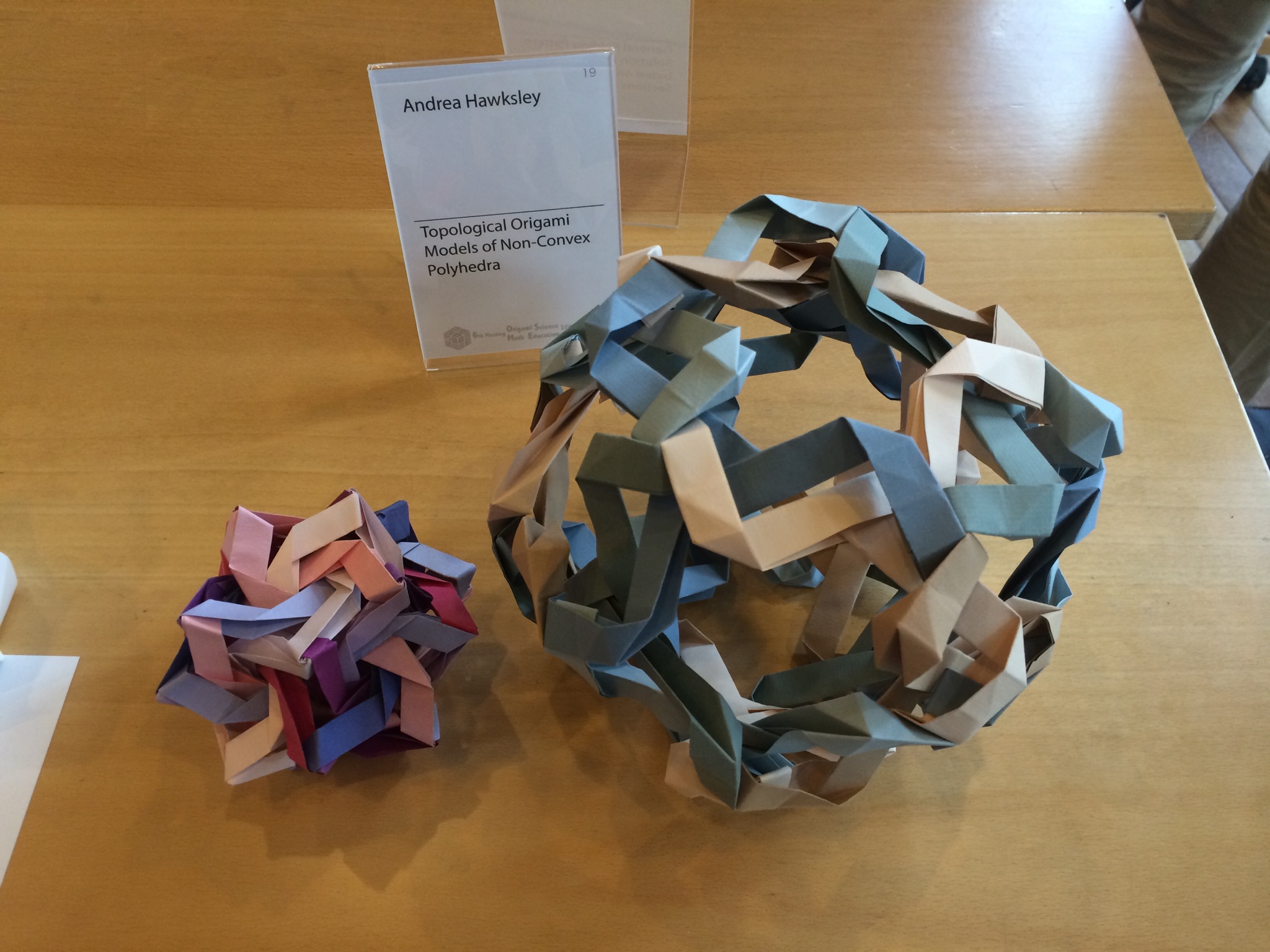 The variety of origami sciences represented at OSME is amazingly impressive, and I don't have the space to do it justice. I am missing a bunch of fantastic talks just because I was focusing more on breadth than on depth, but I haven't even covered the full breadth here. You'll have to check out the full papers (when they come out) to get the scoop.
OSME is held only once every four years, so if you want to attend the next one you will have to wait for a while. On the other hand, you'll have plenty of time to prepare your presentation!