My gift for Gathering For Gardner 11 was a set of pre-cut playing cards that can be used to assemble a cute geometric construction. The final construction looks like this: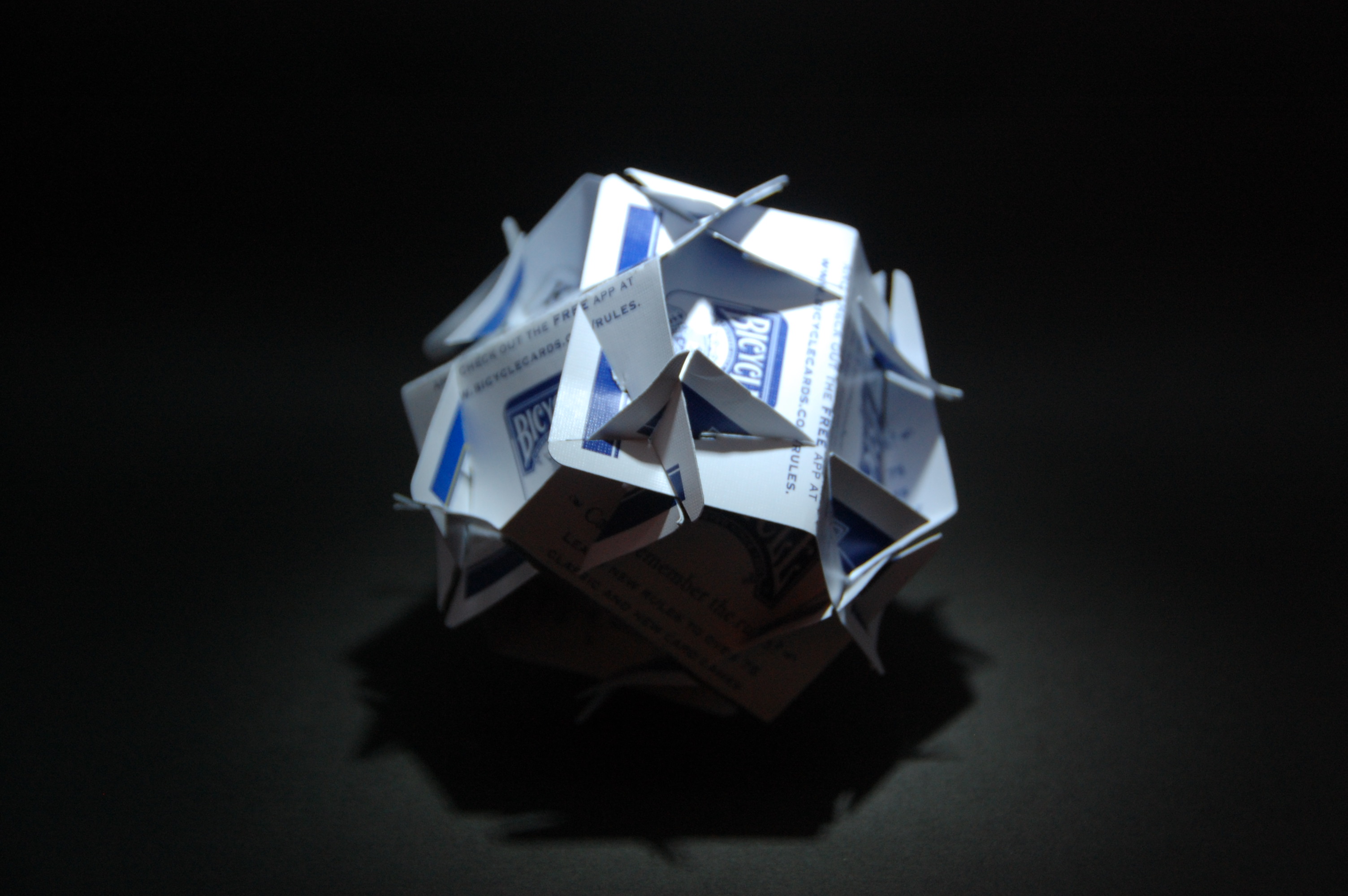 It's a fun design where the interior figure is clearly a dodecahedron, but, since each card represents two faces of the dodecahedron, the symmetry group represented is pyritohedral.
Here is a template that you can print out and cut up to make your own set of cards for this construction.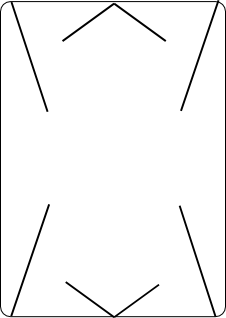 Your slotted cards should look like this: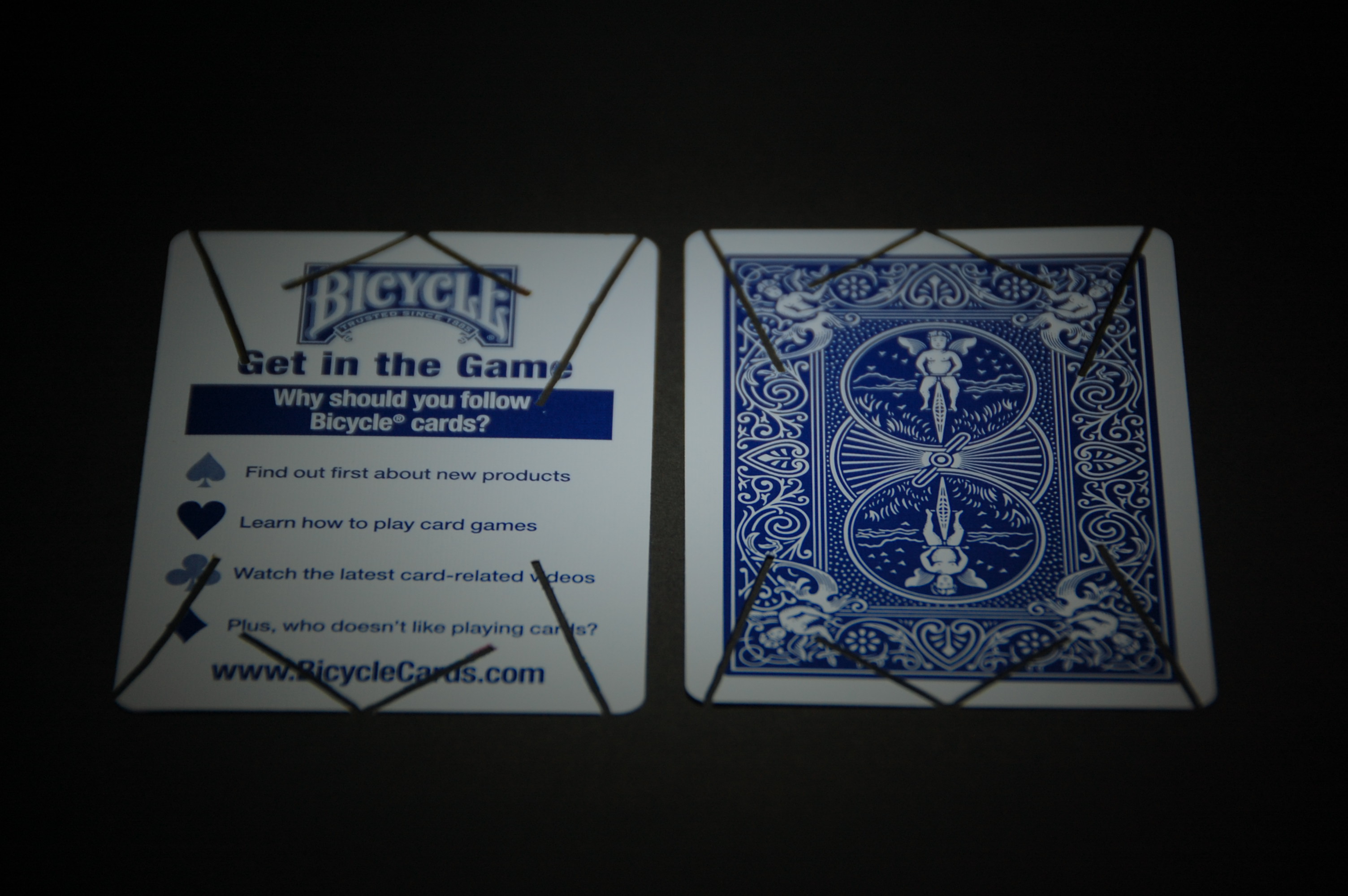 You will need six of them to create your ball. Each card should be folded in half "hamburger-style".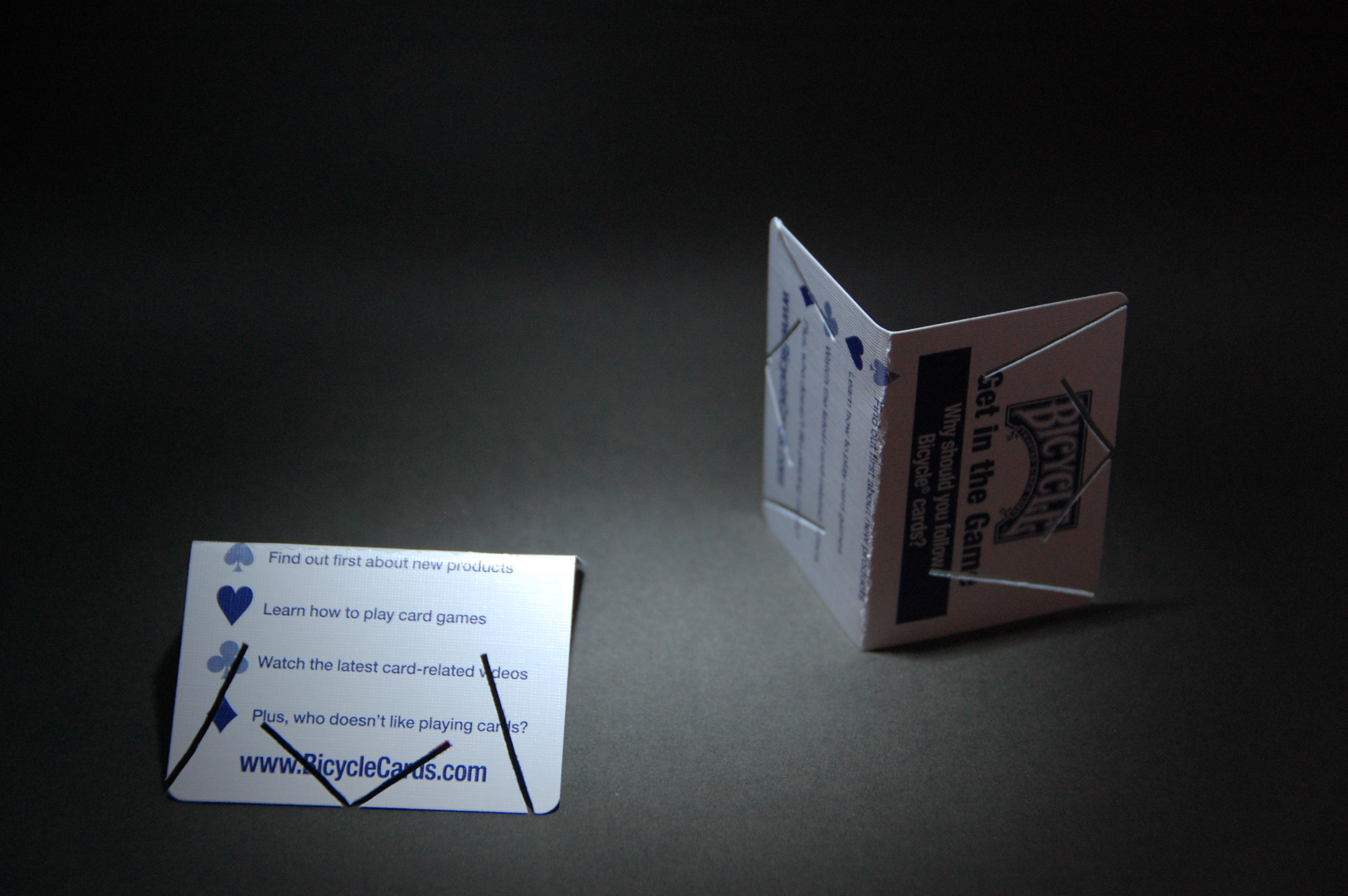 You can join two cards, slotting the two short cuts on one side of one card into two adjacent long cuts on another. All the cards slot into all of the other cards in this same way.
Adding a third card starts to get tricky. The three cards slot together to form a three way join. This is pretty difficult to explain, but here are a bunch of pictures. Don't worry! Once you have one three-way corner done, the rest are put together the same. By the time you finish, you'll be a pro!
Now is a great time to take a peek at the inside of your ball before you start closing it up. Can you see the dodecahedron forming?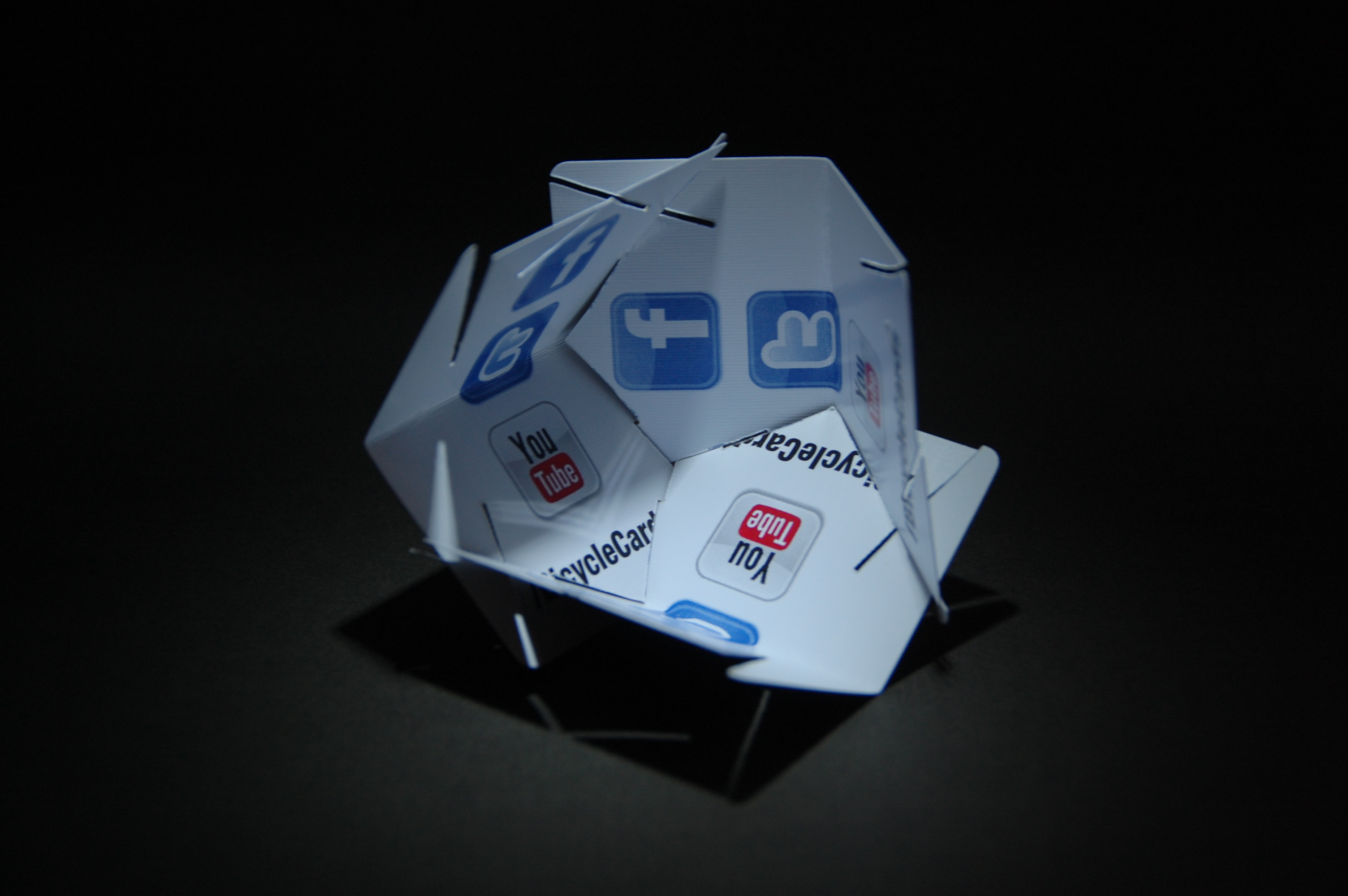 The rest of this model pretty much follows from the steps previously described. Keep adding pieces like above until your ball is complete! Here are some pictures of the finished ball from different angles.